Eliminate Confusion • Connect with Customers • Grow Your Business
How much is a confusing website costing you? How many sales are you missing out on?
Like you, we are frustrated by wasted opportunities.
5 Things Your Website Should Include
Download this PDF to help you get more customers and drive your business goals.
FREE PDF "5 Things Your Website Should Include"

Let's Talk!
Schedule a free no-pressure call so we can learn about your goals and see if we are the right fit to help you grow.

We Give You A Plan
We'll give you a proposal for the services that will help you clarify your message and increase your revenue.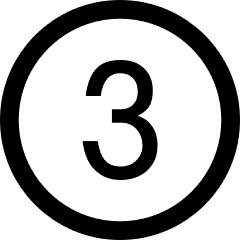 We Make It Happen
We work with you using our One Day design process, we'll create a website to tell your story, to maximize sales and develop warm leads for your company.
What Our Clients Are Raving About
We understand how it feels, a website is an investment and you don't want to squander your opportunity. You deserve someone you can trust.
White Bison Creative brought my vision to life. My site looks professional and was well worth many times what I paid. A bit sceptical they could complete it within the one day, but they did! Having WBC do the site changes saves my time and energy.
We needed a website completed fast for our newly launched business. A solid business site done without time to waste. WBC took what we wanted, plus added what we needed, it was a real pleasure to see the progress. I can't imagine a better experience.
Our website has been up and running perfectly for months now. We are thrilled with the response! Realtors are impressed and we are expecting to double revenue this year. WBC does the maintenance too, so we can concentrate on our business.
Copyright © 2019 White Bison Creative | All Rights Reserved​